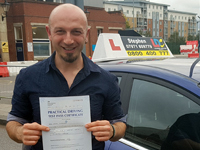 Ceyhun (J)
Friday the 13th isn't unlucky for all
I would like to give a huge thanks to Stephen for all his efforts and help during my training his professional and friendly approach as an instructor is the main reason for passing my practical test first time. I always felt safe and calm during the training Thanks again
Sean
Fun times
Stephen is an excellent driver and teacher, who is up to date with all current examination requirements. He offers superb tips for ensuring that you will pass your test and also ensuring that you will be a confident and safe driver. To top it all off, his lessons are great fun! You soon come to relax, enjoy and look forward to improving your driving experience. Highly recommended.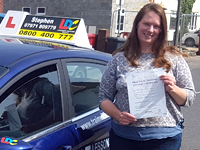 Fran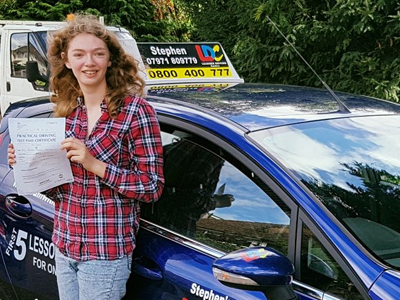 Rachel
No one's unteachable
I started driving just over a year ago with an instructor who after five months said that I was "unteachable", after having a second instructor I eventually found LDC and Stephen, LDC were very easy to talk to and helped me find the right instructor. After around seven or so months of making little progress and having my confidence knocked so much so I was bordering giving up driving for good, I started lessons with Stephen in July and i was immediately surprised by how calm he was especially with the state of my driving at the time! But after two months I managed to pass my driving test (first time) and I owe it to Stephen and LDC. Thank you
Fran
Passed 1st time
I completed a 7 day intensive course and passed my test with Stephen and can highly recommend him to anyone learning to drive. The LDC driving system was a really well structured way of learning and Stephen was relaxed, encouraging and very good at developing my driving skills. I was very nervous beginning the course but felt supported throughout. It feels great to have passed and I cannot thank Stephen enough for his help.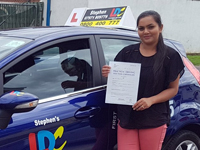 Pardeep kaur
Was told she couldn't pass in a manual
If I pass manual today, it's just because of Stephen. Thanks Stephen for everything. I was so disappointed with myself, he was the one to trust in me that I can do it. It was the last two weeks before my test when I met him, and I think that was the best decision of my life to learn driving from him. Thank you so much again.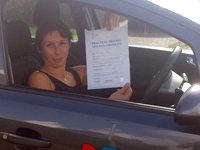 Tanja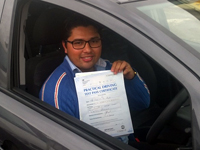 Ghio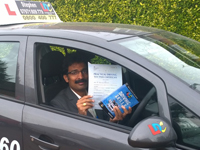 Sreeni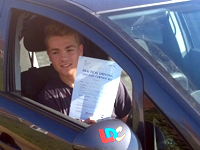 Sam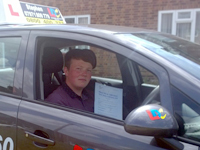 George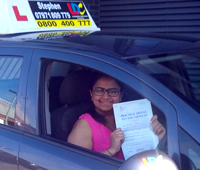 Snigdha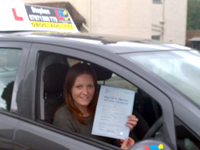 Charlotte
For me, I needed a calm and patient instructor, I'm so glad I came across Stephen as he taught me all the ins and outs of driving. My previous instructor taught me hardly anything so just goes to show how having a decent instructor really changes everything, this is why I would recommend him. I passed my test after about 27 hours altogether and I'm not a fast learner! And nor was I able to practice outside of lessons; all my learning was done with Stephen. Thank you so much Stephen :)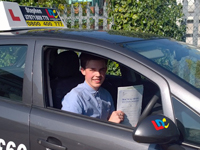 Elliot
Passed 1st time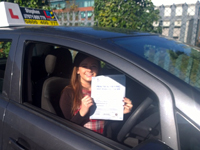 Stephanie
Passed 1st time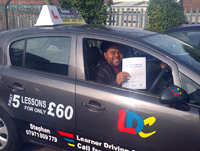 Scott